This month, our video marketing services take center stage.
 In a digital age, there's nothing like a live person in front of a camera to build trust with hesitant clients. If a picture is worth a thousand words, video is priceless.

We've had our eye on video for a while as a service we'd like to offer our clients, and we're proud to announce this as the latest in our web design and marketing toolset. Video has incredible potential both to showcase products and services, and to lend legitimacy to your business. That's why we've made it the feature of this month's newsletter. Read on to learn more about what we can do for your business.
VIDEO BASICS
What are marketing videos for?
Video has been the backbone of the internet for well over a decade, with user-generated content skyrocketing even as digital streaming has grown enough to outpace network television. For businesses, this has opened a world of opportunity as well.
From digital advertising to product videos and brand statements on their websites, businesses that work with video are seeing positive results first hand. Here's a roundup of some of the most common ways marketing videos get put to use across the web.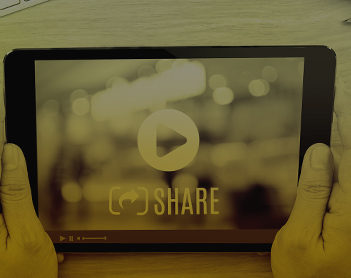 6 Ways Marketing Videos Can Level Up Your Business
From pre-roll advertising to client testimonials, here are just a few ways video can bring your business to the next level.
Behind the Scenes 
What  should you expect from a video shoot? 
For many of our customers, shooting a company video seems like a daunting prospect. But despite the coordination involved, putting together a professional video is more achievable than you might think—if you have the right team.
We covered this topic on our blog to give you an inside look at our production process. Whether you're looking for a full-service treatment, including storyboarding and drone footage, or à la carte shooting and editing, we've got you covered.
Understanding Our Video Production Process in 7 Steps
Learn more about the process involved in creating a marketing video, from scripting to final edits.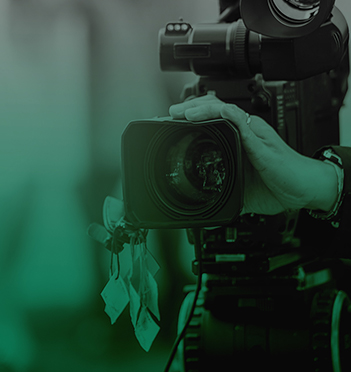 Practicing what we preach: 
Check out our new company video.

We've been hard at work creating new video content for our own site. This past month, our videographer, Cedd, filmed our team in action, and to be honest, the results have been a bit of an ego boost.
If you want to see how we've been using video in our own marketing, take a look at the completed product below. And remember—this could be you!
We want our clients to make the most of their website. To make that happen, we're devoting a section our newsletter to short, actionable tips our clients can use to improve their web presence.

This edition's tip comes from Cedd:
"Great video marketing is a gift from the Gods... if it's executed correctly! When creating your content, remember to hammer in your value proposition (or a version of it) within the first 15 secs or sooner. Viewers retain 95% of a message when they watch it in a video compared to 10% when reading it in text. Be brand consistent and make it count!"
WE LOVE A GOOD QUESTION...
...which is a good thing, because our clients are full of them. In the past, these questions have gradually filtered onto our blog. Now we'd like to make that process more deliberate.
Do you have a question about design, SEO, usability, digital marketing, or any other area of our expertise? Send it our way, and one of us (probably Laura) will research and write up an answer, complete with graphics, gifs, and examples.